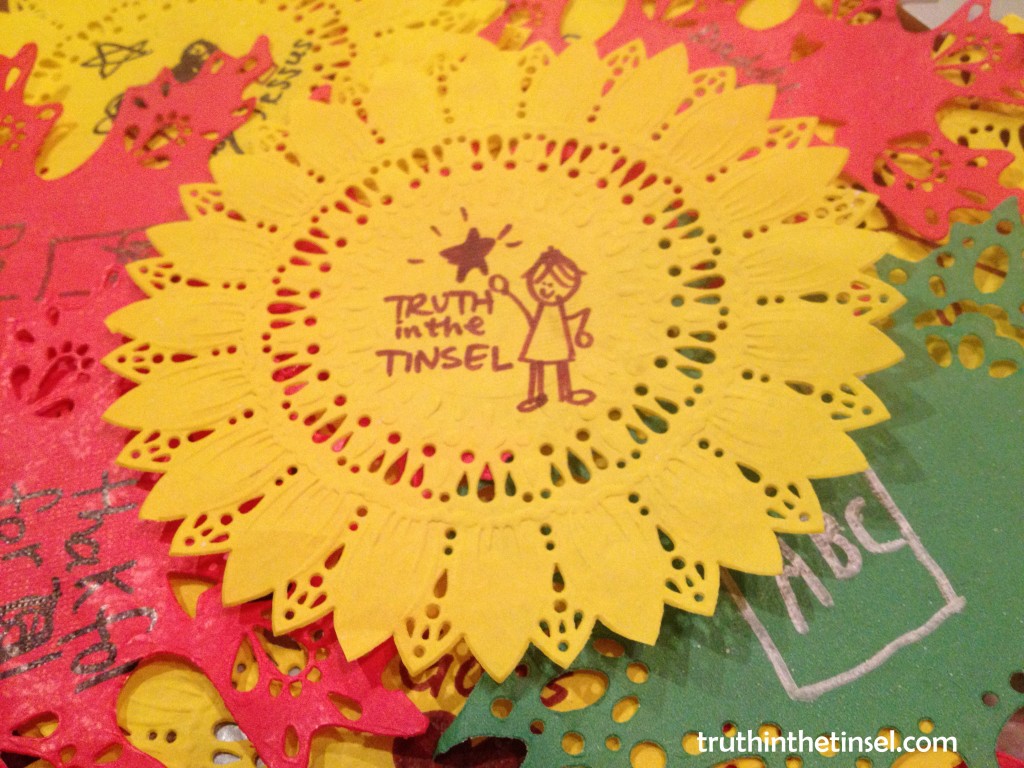 In preparation for Thanksgiving, our family has been writing what we're thankful for on colorful leaf doilies. The kids love sitting around the table and thinking up all kinds of things–bugs, toes, teeth and stuffed animals.
Earlier this week I wrote "Truth in the Tinsel" on my leaf.
I'm thankful my children get to experience advent in a creative way.
I'm thankful they get to see other kids doing the same.
I'm thankful for the opportunity to be a part of 1000's of families' Christmas celebrations.
I'm thankful to do ministry through my computer while still staying at home with my kids.
I'm thankful that I've met thousands of like-minded mamas (and dads).
I'm thankful for you!
Have a wonderful Thanksgiving and don't forget to tell your friends to stop by tomorrow for a special Black Friday deal!