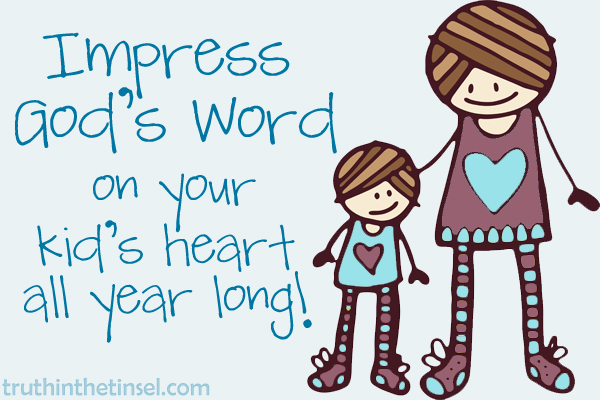 It's been two whole weeks since Christmas! It seems a lot longer than that, doesn't it?
A lot of people have been emailing and Facebook-ing wondering what they should do with their kids now. After 24 days, you've pretty much started a habit of crafting, talking and studying God's Word with your kids.
Maybe your New Year's Resolution is to keep the momentum going and somehow keep up with regular times to impress God's Word on your kids' heart.
Well, I've got just the thing! Beginning on Friday, I'm beginning a new series on my blog, ohAmanda.com about the Armor of God! We'll be making crafts, doing fun activities and memorizing Scripture to help our kids learn how to stand on their own relationship with the Lord. I want my kids to see they are empowered to love and live for God as much as anyone else. I'm really excited about this series–and I think the little boys are gonna love it, too!
In order to keep up with all this newness and other fun stuff that will help you impress your kids with God's Word, I'd love for you to sign up for my spankin' new newsletter! This is a monthly email blast that will give you some fun tips, ideas and resources focused on helping you raise your kids for the Lord.
PLUS! You'll get my newest ebook, Praying God's Word for Your Kids for free! It's a simple book that leads you in praying Scriptures over areas of your kids' lives. It's near and dear to my heart—I think you'll like it!
So, what are you waiting for? If you liked Truth in the Tinsel, I'd love to partner with you all year and walk together as we lead our kids to Jesus! Just enter your name email below and you'll be set.