This Christmas has been lovely. We didn't have any spectacular, change-the-world conversations over Truth in the Tinsel. Just normal, happy, God-is-with-us-and-we-like-Him talks and feelings.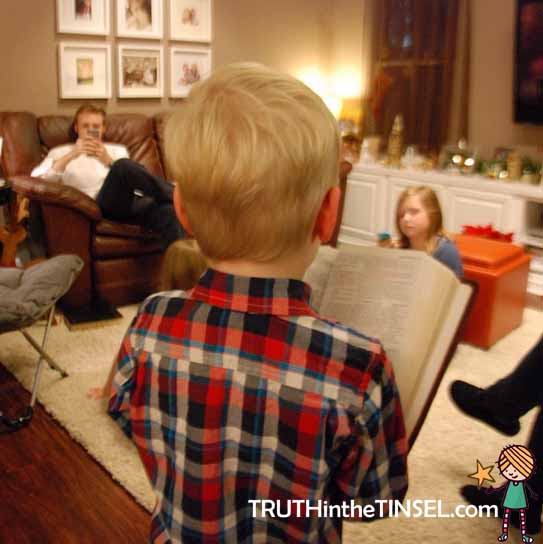 Maybe you're like me and you want to continue this focus on God's Word with your kids. Maybe not EVERY SINGLE DAY, am I right? But maybe Truth in the Tinsel made you realize that impressing God's Word on your kids' heart isn't as hard or scary as you thought. Maybe you saw, for the first time, your child respond to God on their own. Maybe you saw their little minds work and their little hearts open. Maybe you saw the living and active word of God actually come alive in the life of your child.
I hope so. I pray Truth in the Tinsel wasn't just another THING for you to do at Christmas–but a real and true introduction to God's Word and his GREAT LOVE for you and your kids! If you're interested in continuing these kinds of activities and conversations with my kids, I've got all kinds of fun devotional series on my blog that focus on sections of Scripture in ways your kids will love. Check out my Armor of God, Fruit of the Spirit, ABCs and Superhero series!
But if you really wanna continue the story of Jesus' life and purpose, you'll want to make sure you celebrate Jesus' Resurrection at Easter this year. Probably one of the most common questions I'm asked after about December 23rd is, "Where's the Truth in the Easter Basket book?!!" Well, ask no more! If you're looking for a meaningful Easter experience with your kids, I have written an ebook called, A Sense of the Resurrection. It is a 12 lesson journey through the last week of Jesus' life, death and resurrection. Each activity is connected to one of your five senses and it even includes printable flags to make a beautiful Easter decoration!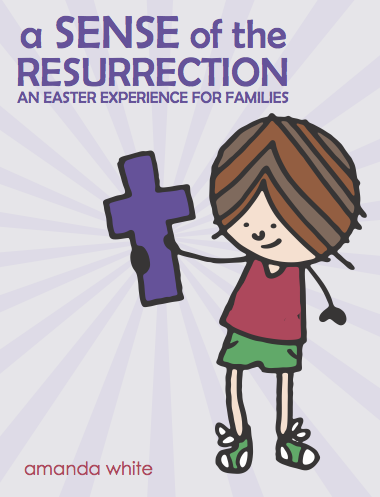 Lent begins on February 18—which is SOON! And Easter is April 5! That's just around the corner, y'all! So, I'm giving a 20% off coupon code for my Sense of the Resurrection ebook to all my favorite Truth in the Tinsel friends (that's you!!). All you have to do is fill out this little, super quick survey about Truth in the Tinsel (see below or click here—and if you're on a mobile it might not work right!) and when you're done, you'll see your code!
Thank you, friends. Thank you for journeying through Truth in the Tinsel with me. Thank you for sharing your pictures and stories with me. Thank you for being a like-minded parent that is raising a generation of God-loving, Christ-honoring, Bible-loving kids! Don't forget to sign up for my monthly-ish newsletter for more fun impress-God's-Word-on-your-kids-heart ideas & my free Pray for Your Kids ebook.